Welcome to 1035 Seaside
The Building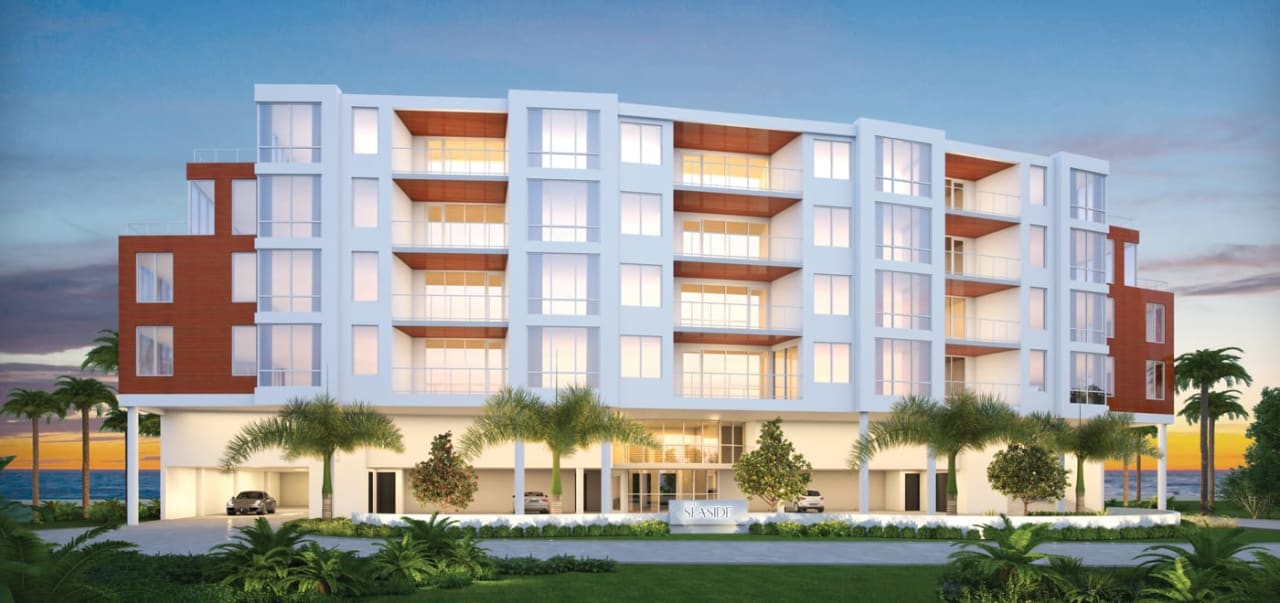 For the first time in over a decade, TEN35 SEASIDE brings a luxury mid-size residential project to Siesta Key Beach. The artfully designed modern structure features soaring windows and accents of wood, stone and metals to reflect the stunning seascape that beckons just beyond its glass.
Residences

TEN35 SEASIDE's thirty two residences have been carefully planned with a modern take on beachside living. Featuring open floor plans, floor-to-ceiling glass and oversized terraces, residents will delight in enjoying world-class views of the sea, sand and endless sky. With gracious appointments that offer sophisticated, yet family-oriented functionality, these residences will provide the perfect getaway for generations to come.
Ameniites

TEN35 SEASIDE'S amenities have been designed to complement the well-balanced nature of your lifestyle, helping you enjoy life and get more out of it. From the Gulf front saltwater pool and spa area and the state-of-the-art fitness center, to the white powdery sand just a few feet away, life at TEN35 SEASIDE is the perfect mix of convenience and opportunity. You can do as much or as little as you like.
Location

By virtue of its location, TEN35 SEASIDE represents the epitome of the ultimate beach getaway. Siesta Key Beach, with its white sand and crystal clear turquoise waters, is the perfect place to unwind and enjoy the company of family and friends.
Submit Below To Request Floor Plans