Welcome to Peninsula Sarasota
See Why This Sarasota Condo is Like Living on Private Yacht in a Sea of Cruise Ships
For those who appreciate the intimacy of personalized service, private yachts are the only way to travel and experience the high seas. When it comes to Sarasota real estate, the choice may be equally as profound. Many new high-rise condominiums are rising in Downtown Sarasota's Waterfront District like massive cruise ships, filled with hundreds of residents living in dense surroundings. While each travel option has its unique benefits, many would agree that personalized luxury is more successfully delivered in a curated, boutique setting.

Located just a short stroll from Downtown Sarasota on Golden Gate Point, Peninsula Sarasota was intentionally designed to cater to a boutique, private lifestyle. The distinct community offers two mid-rise buildings, connected by a mosaic of resort-inspired amenities in a secluded setting. The innovative design by Sarasota-based Hoyt Architects offers just one or two residences per floor, creating a clear distinction amongst other condominium options.


Custom-Curated Luxury Residences
Redefining what it means to live a private lifestyle, Peninsula Sarasota's future residents will enjoy an intentionally intimate community, tailored with modern design touches that best fit their personal style. Exclusive resident-only elevators open to individual residences, creating the ambiance of a five-star penthouse. Inside, floor-to-ceiling windows and expansive corner residences celebrate breathtaking waterfront views of Marina Jack, Sarasota Bay, and the Gulf of Mexico beyond. The latest design features are incorporated throughout every room to elevate the space and honor these picturesque waterfront views. Complete with state-of-the-art finishes and appliances, smart home technology and glass-railed terraces, residents can immerse themselves in the beauty and innovation of their own private retreat.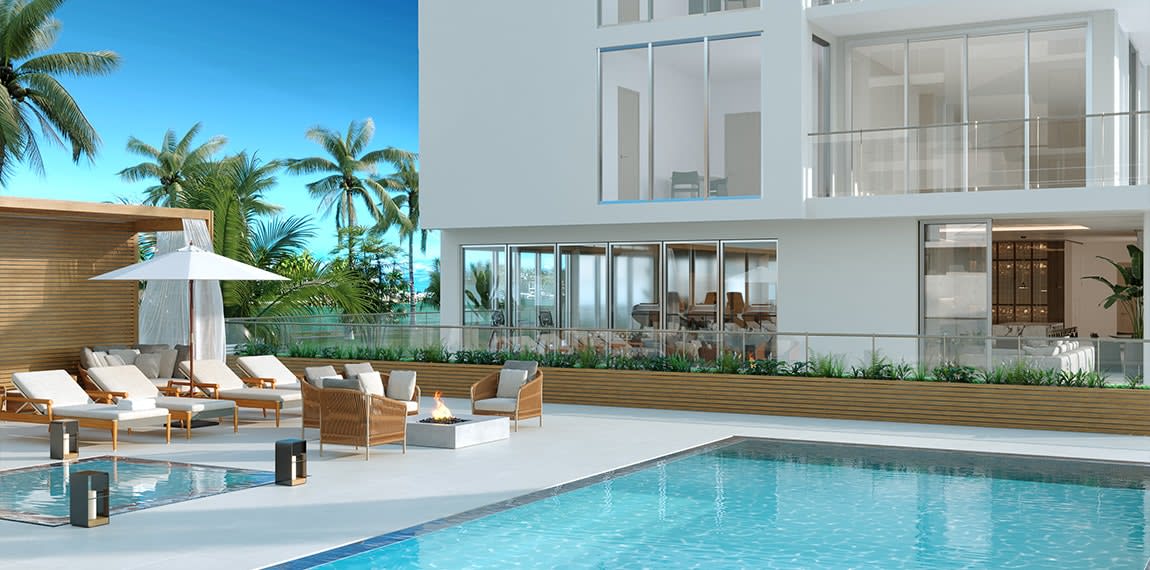 Coveted Coastal Florida Amenities
Cherishing intimate ambiances and a relaxed pace, Peninsula Sarasota amenities are curated for fewer residents than the standard city condominium. These luxurious amenities engulf residents in an aura of serenity and romanticize lifestyles of elevated leisure. Escape from traditional routines and always have a place to lounge at the exclusive swimming pool and entertainment deck. Spend evenings gazing at sunsets on the Rooftop Residents' Lounge overlooking the sparkling Sarasota Bay. Featuring the latest high-tech cardio and strength equipment, the Fitness Center is the idyllic place to work out for all levels of experience. Live a highly serviced lifestyle with 24/7 concierge service that is knowledgeable regarding area and available to help with anything at a moment's notice. Perfected with spacious gathering rooms and spa-inspired common areas, Peninsula Sarasota sets a new standard for Coastal Florida condo living.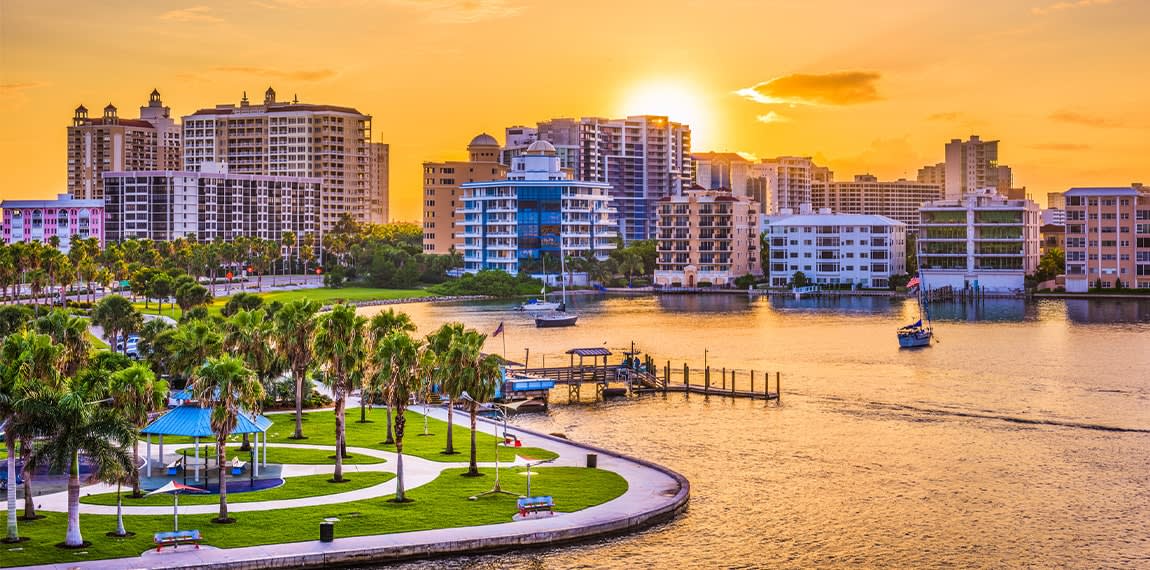 A Premier Neighborhood Steps From Florida's Cultural Coast
Located just a short stroll from Sarasota's thriving waterfront Downtown, Peninsula Sarasota is the premier addition to Golden Gate Point, a secluded neighborhood surrounded by Sarasota Bay on three sides. Intimate by design, this 22-acre community is a private, resident-only, cul-de-sac. With one road quiet street, it's a serene garden-like sanctuary with brick paver streets, rows of palm trees and friendly neighbors. Just a short stroll away from Golden Gate Point is the dynamic city of Sarasota. A lively area inspired by coastal elegance and vibrant culture, this charming city is home to fine dining, designer shopping, waterfront parks and year-round events and festivals. Discover famous cultural landmarks such as the Ringling Museum. Less than a minute drive from Downtown Sarasota lies the pristine Siesta and Lido Key beaches. Powdery sand and crystal-clear waters make these beaches some of the most renowned in the world. Between the fabulous downtown and gorgeous natural scenery, Golden Gate Point is a private oasis wrapped in everything residents love about Sarasota.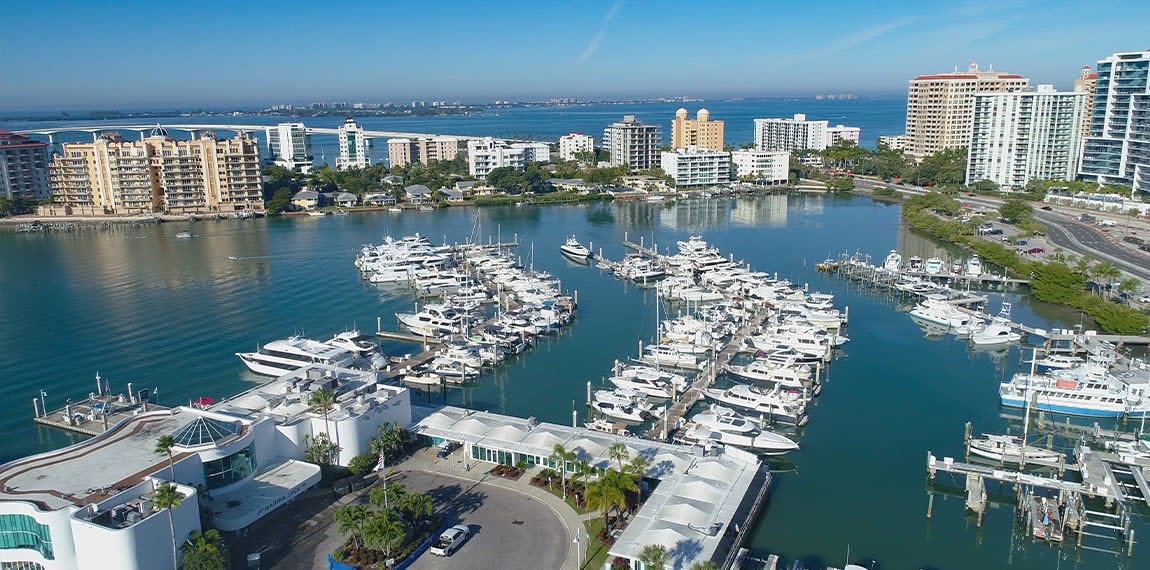 A Private Sanctuary Near The Heart Of Sarasota
Similar to its Golden Gate Point neighborhood, Peninsula Sarasota, the area's newest boutique condominium, values privacy and individuality. Peninsula Sarasota is home to two mid-rise buildings that provide an exclusively intimate ownership experience, with each residence will exude a contemporary, modern design. 3-bedroom and 3-bedroom-plus-den floorplans range from 2,400 to over 3,000 sq. ft., featuring the finest finishes and Sarasota Bay views. Driven to excellence by impeccable designs and high-end amenities, Peninsula Sarasota is destined to become a beacon for those who desire a relaxed Florida lifestyle.

Priced from $2 million – $6 million, Peninsula Sarasota is experiencing high demand for its centrally located yet secluded lifestyle.