A sprawling botanical garden – Set on the waterfront of Sarasota Bay, a trip to these lush botanical gardens means strolling under expansive banyan trees to admire flora and fauna from Florida and around the globe. Located on South Palm Avenue bordering Sarasota Bay, Marie Selby Botanical Gardens is a large botanical garden in the Hudson Bayou neighborhood and one of the best things to do in Sarasota, Florida. Covering seven acres, the gardens are located on the grounds of the former home of Marie and William Selby. The gardens focus on collecting and presenting epiphytes such as bromeliads and orchids and their ecosystems.

The gardens have the most diverse collection of bromeliads in the world. There are more than 20,000 plants that represent 6,000 species. The gardens feature more than 20 different habitats such as bamboo, live oaks, mangroves, succulents, and many more. Facilities include an herbarium, greenhouses, a research library, and others.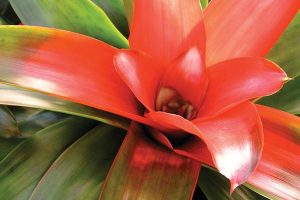 Photo: visitsarasota.com
The Ringling
Home to State Art Museum of Florida, the historic Ca d'Zan Mansion, Bayfront Gardens, an Art Library, the Circus Museums and the Historic Asolo Theater. The Ringling is a fine art museum located on Bay Shore Road and one of the top Sarasota attractions. Established in 1927 from the artwork donated by Mable and John Ringling, it was designated as the state art museum of Florida and is maintained by Florida State University. The museum is made up of 21 galleries of American art, Asian art, contemporary art, European paintings, and ancient artifacts from Cyprus.

The collection consists of over 10,000 objects including decorative arts, drawings, paintings, photographs, prints, and sculptures that range from antiquity to contemporary art. The museum contains works by Bernini, Boudin, Duchamp, Gainsborough, Poussin, Velaquez, and more. Its collection of Rubens paintings is world-renowned.